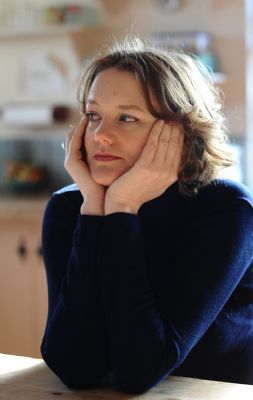 Rebecca O'Connor's debut poetry collection We'll Sing Blackbird was shortlisted for the Strong Shine Award. She is the recipient of a Geoffrey Dearmer Prize (Poetry Review) and a New Writing Ventures Poetry Award. Her work has been published in the Guardian, Poetry Ireland, The Spectator and elsewhere, and she was a writer in residence at the Wordsworth Trust.

She lives in rural Ireland, where she and her husband run The Moth magazine (offshoots of which include The Caterpillar, The Moth Retreat, The Moth Art Prize, The Moth Short Story Prize and the €10,000 Moth Poetry Prize).

Rebecca's debut novel He Is Mine and I Have No Other to be published by Canongate in June 2018: 'O'Connor's intense debut to Canongate' The Bookseller

You can read about Rebecca's debut novel in this article in the Irish Times: Meet the bright young things of Irish writing
Rebecca is represented by Tessa David and Caroline Michel at Peters Fraser + Dunlop.