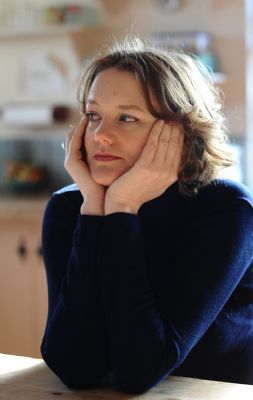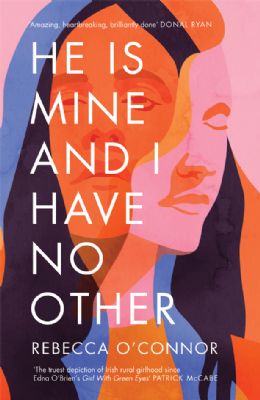 Rebecca'
s debut poetry collection
We
'
ll Sing Blackbird
was shortlisted for the Irish Times Shine Strong Award and she is the recipient of a Geoffrey Dearmer Prize
. More recently, her work was longlisted for the National Poetry Competition and shortlisted for the Montreal International Poetry Prize.
Her work has been published in the
Guardian,
the Irish Times,
Poetry Ireland
,
Poetry Review
,
The Spectator
, The Stinging Fly
and elsewhere.
She lives in rural Ireland, where she and her husband set up
The Moth
in 2010. She edits and designs The Moth and The Caterpillar magazines and runs
several literary and art prizes
.
Her debut novel,
He Is Mine and I Have No Other
,
was published by Canongate in 2018
.
She is represented by Caroline Michel and Laurie Robertson at
Peters Fraser + Dunlop
.
Praise for He Is Mine and I Have No Other
'My heart broke a little bit for Lani and Leon. He Is Mine and I Have No Other vividly calls up the atmosphere of small-town life. Eerie, tender and wonderful.' Sophie Mackintosh

'Vivid, authentic and compelling … may be the truest depiction of Irish rural girlhood since Edna O'Brien's
Girl With Green Eyes
. What a treat it is to be introduced to such a genuine, compassionately humorous and profoundly tender voice
'
Pat McCabe
'Powerful and searing ... O'Connor captures the dread and anticipation attendant on these teenage rites with great skill and sensitivity ... writes with genuine grace and fluency' Sunday Times
'I adored
He is Mine and I Have No Other
. . . Amazing, heartbreaking, brilliantly done.'
Donal Ryan


'Rebecca O'Connor captures vividly the small triumphs and catastrophes of being a teenage girl in rural Ireland, but in the further darkness to which she reaches is a truth for all generations.'
Belinda McKeon


'
This tender and poignant novel set in a small town in Ireland in the 1990s is a
slim, literary wonder.'
Cass Moriarty
'
God, this book is brilliant. Vivid and utterly compelling, this book had me torn between racing on and stopping to marvel at beautifully crafted lines,'
Jess Kidd
'A haunting novel that cuts right into the delicate and dangerous world of the adolescent. Sometimes frightening, often funny, but never a word less than a true work of art.'
Christine Dwyer Hickey


'This is a work of slim elegant beauty. A poetic meditation on love and desire, with a truly astonishing conclusion. I loved reading it. With this novel Rebecca O'Connor has arrived fully mature, as an extraordinary storyteller who will delight the reader.' Michael Harding

'Captures, with uncanny precision, the sheer ferociousness of teenage desire . . . An evocative, atmospheric and thought-provoking read' Sunday Independent
'A heady dive into the vulnerability, passion and recklessness of youth, with an eye for wry detail, and it luminously evokes the delicacy of teen romance ... a vivid and sensitive first novel, exploring growing pains through the prism of social change.'
Sydney Morning Herald
'
A remarkable account of adolescent love in the 1990s, backlit by the true story of 35 children who burned to death in a Cavan orphanage 50 years earlier. This debut gives us an author's eye for setting that is absolutely unrivalled.
' Critics' Choice, Irish Independent
'It is a truly wonderful book. I so admire the sheer scale of its historical depth and its ambition, ambition perfectly realised. Your writing touches genuine depths of sorrow.
' Frank McGuinness
'Quite brilliant. The most accurate evocation of teenage angst I have ever read' Irish Examiner
'
It sends out a lyrical clarion call for taking 'the risk of being seen', suggesting that a raw encounter with painful truth, whatever its hue, is always more transfiguring than avoidance. O'Connor's bold new voice is, in every sense, a revelation; it proves her to be a master in the art of fashioning stories revealing the real.
' Anna Dillon