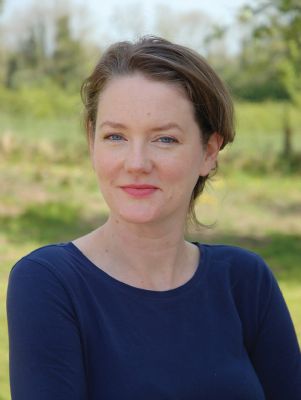 Rebecca O'Connor's poetry collection We'll Sing Blackbird was shortlisted for the Strong Shine Award. She is the recipient of a Geoffrey Dearmer Prize (Poetry Review) and a New Writing Ventures Poetry Award and her poems have been shortlisted for the Troubadour International Poetry Prize and the Bridport Poetry Prize. Her work has been published in, among other places, the Guardian, Poetry Ireland and The Spectator. She lives in rural Ireland, where she and her husband run The Moth magazine (offshoots of which include The Caterpillar, The Moth Retreat, the Moth Art Prize, the Moth Short Story Prize and the €10,000 Moth Poetry Prize).

Rebecca's debut novel He Is Mine and I Have No Other will be published by Canongate in 2018.

'O'Connor's intense debut to Canongate' The Bookseller

Praise for We'll Sing Blackbird

'Artful and wry, these fresh poems surprise by making a big picture out of miniatures ... O'Connor has an eye for what Elizabeth Bishop called the "always-more-successful surrealism of everyday life"' The Irish Times

'A delicate, polished gem ... The poet's voice is nimble, light, assured.' The Stinging Fly

'I have been impressed and charmed in equal measure by We'll Sing Blackbird. Quite beautiful.' Scott Pack

Other

Read The Lakes, highly commended by the 2013 Forward Prizes for Poetry

Watch a video of her poem Dear Taxidermist, filmed by Finn Keenan, here.

Click here to read some of her poems on poethead.

Rebecca is represented by Tessa David and Caroline Michel at Peters Fraser + Dunlop.